Here are some "RHS Band Director HIGHLY RECOMMENDED" gift ideas for students!
Musical Gift Ideas for RHS Musicians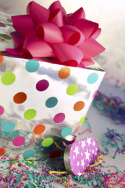 SUGGESTIONS
FOR YOUR
ROSEMOUNT BAND STUDENTS!
Looking for a birthday/holiday gift idea for band students? Give them a gift that can help them grow in their band and musical abilities.
Here are some very practical and useful gifts for the band musician:
---

Play-along accompaniment software for your computer - REASONABLY PRICED subscription for one year!!! Thousands of play-along accompaniments (classical, jazz & pop music). WE HIGHLY RECOMMEND THIS as a fun way to make music at home and to make PRACTICING ENJOYABLE! For details, check out this website:http://www.smartmusic.com
---
Electronic METRONOME (small credit-card sized, with sub-divided beats):
The Korg MA30 is the latest offering form Korg's innovative line of metronomes, with new features like volume control and "beat subdivision" (sophisticated rhythms such as triplets and quadruplets)
---
Electronic TUNER (small credit-card sized):


Korg CA-30. This ultra-compact chromatic tuner provides speedy and high-precision tuning of wind, string, keyboard, and other instruments
---
Mouthpiece pouch SAXOPHONE:

Protects mouthpiece & keeps it clean. The unique Neotech SaxPac Storage Pouch is divided into 3 compartments which will protect your saxophone's neck, mouthpiece and reeds. With thick padding and self-securing velcro closures at each end, the SaxPac folds to fit into the bell of your instrument saving you vital space.
---
Mouthpiece pouch FRENCH HORN / BARITONE / TUBA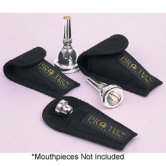 Protec mouthpiece pouch. Deluxe padded brass mouthpiece pouch protects mouthpiece & keeps it clean
---
"Play-Along CD" MUSIC BOOKS - "just for fun" and terrific educational materials all with a play-along accompaniment CD
Jamey Abersold Jazz Improvisation Books
JW Pepper Music (world's largest retailer of printed music online) Do a "Play-Along CD"Keyword search
Groth Music (located Bloomington, MN) listing of "Play-Along CD" Jazz Music Books
---
WOODWIND ACCESSORIES:
Clarinet/Sax REED STORAGE CASE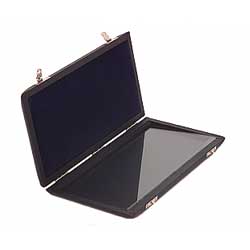 Selmer Clarinet / Alto Saxophone 5 Reed Case; wood shell construction, vinyl covered reed case. Beveled glass inside offers the optimal protection against reed warping and tip damage
---
CLARINET THUMB REST

Yamaha Thumb Rest CushionSlides over thumb rest to make playing more comfortable. Made of silicon rubber, will not harm silverplated surfaces. Prevents slipping
---
WOOD CLARINET HUMIDIFIER

In the winter and air conditioners in the summer dry out the air in your room. The original Dampit humidifier is a superior soft rubber sleeve enclosing a special open-cell sponge. Simply soak in water, wipe off, and store in your case. Your Dampit humidity-indicator shows the indoor humidity and also tells you what humidity level will best protect your instrument from cracking or coming unglued.
Dampit - Length fits clarinet or oboe first joint, 1st Joint Radiator
Dampit - Length fits clarinet or oboe second joint, 2nd Joint Radiator
---
LIGATURES:

Vandoren "Optimum" CLARINET ligature
---

Rovner Dark Regular Leather Ligature, CLARINET or SAXOPHONE
---
MUSIC LYRE (music holder for Pep Band) :

CLARINET/ SAXOPHONE Lyre, Music Holder (for use in Pep Band)
---
SAX STRAP: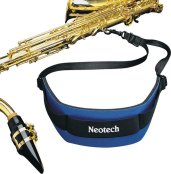 Upgraded Saxophone neckstrap (ergonomical & more comfortable)
We recommend: Neotech (black color). The revolutionary NEOTECH SOFT SAX STRAP actually helps reduce uncomfortable neck and shoulder pressure, fatigue and bounce
---
Step-up MOUTHPIECES:

CLARINET: Vandoren 5RV Lyre
BASS CLARINET: Selmer C*
Saxophone "Classical Mouthpiece" ALTO, TENOR or BARI SAX:
S-80 Selmer C*
Alto Sax - JAZZ MOUTHPIECE
Meyer (hard rubber) #5 medium tip & medium chamber
Tenor Sax - JAZZ MOUTHPIECE
Vandoren Jumbo JAVA T75 (hard rubber)
Bari Sax - JAZZ MOUTHPIECE
Berg Larsen (hard rubber) 110 / 1 tip opening
FRENCH HORN:
Holton Farkas - Medium Deep

Conn Constellation 7BW

TRUMPET:
Bach 3C
TROMBONE:
Bach 6 1/2 AL
TUBA:
Conn Helleberg 7B
---
TRUMPET ACCESSORIES:

Valve Oil: Blue Juice. Blue Juice is a light, fast refined-petroleum product that's especially effective on close-tolerance valves. What distinguishes this valve oil - aside from its distinctive blue coloring - is the anti-corrosion agent it contains for extra protection.


Trumpet Straight Mute: Denis Wick (aluminum)

Yamaha Silent Brass System lets you play your horn anywhere you want, anytime you want, and with just the kind of ambiance you feel like. You can mix into the sounds of a CD player, an electronic keyboard and output your playing into a tape deck or even an amp with speakers. Never again will you have to search for a practice room, have to "stop playing because it's getting late." The Silent Brass System includes Module, Pickup mute, and earphones. Trumpet Yamaha Silent Brass System

---

TROMBONE ACCESSORIES:

Slide Lubricant: Slide-O-Mix Trombone Lubricant gives your slide a fantastic glide. It is a 2-component liquid lubricant, which adheres very well to the slide surface. There is no sticking or stopping of the slide. Slide-O-Mix is very economical in use ($13)



Trombone Straight Mute: Denis Wick Trombone Straight Mute ($45)




Yamaha Silent Brass System lets you play your horn anywhere you want, anytime you want, and with just the kind of ambiance you feel like. You can mix into the sounds of a CD player, an electronic keyboard and output your playing into a tape deck or even an amp with speakers. Never again will you have to search for a practice room, have to "stop playing because it's getting late." The Silent Brass System includes Module, Pickup mute, and earphones. Trombone Yamaha Silent Brass System ($140)

---


Recommended local music store:

Groth Music definitely has the biggest selection of "in stock" printed music and instruments of any local music store in the area. Groth Music is located in Bloomington. Directions: Cedar Ave. North, 494 West, Nicollet Ave, turn south/left.
Or shop online: www.grothmusic.com Phone: (952)884-4772


---


Recommended local music store for Pearl Flutes. Best prices in the nation! Located in Edina:
Leisure Lane Center
Upper Level
7101 France Avenue South
Edina, Minnesota 55435

Music Lessons and Pearl Flute Sales 952-924-4141 Or shop online: http://www.music2master.com/

---

Recommended local music store:

Wildwood Shopping Center
925 Wildwood Road
White Bear Lake, MN 55115

Phone: 651-704-9654

An Eckroth representative calls on RHS each week to make deliveries

---

Recommended local music store:




Cobblestone Court
14150 Nicollet Ave S
Burnsville, MN 55337 Phone: 952-435-2454

http://www.schmittmusic.com/stores/burnsville.php

A Schmitt Music representative calls on RHS each week to make deliveries

---

Online Music Store:

---

| | |
| --- | --- |
| | AABACA: An awesome music technology store located here in the Twin Cities! |
| | |
| | JWPepper.com A very cool online music store for purchasing all sheet music! |