Band Fundraising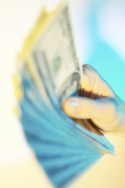 The RHS Band program offers several opportunities throughout the year for students to fundraise money to support their "Charms" individual band accounts (to help offset the cost of band trips, marching band, school band fees, etc.), and to fundraise for the RHS Band program (which provides many musical opportunities to all RHS Band members).
Each student who participates in Band fundraising activities has access to their funds through a "personal account" system, all posted online - see Charms Acount information (under the "For Parents" tab of this website). This system allows students to "deposit" fund-raised money into their Band "account" through participation in fundraisers and make "withdrawals" in their name for the following Band expenses only:
In order to "withdraw" funds from your Band fundraiser account (to use only for the above listed Band expenses), simply write a note stating how much money to use for what purpose, be sure your name and today's date is on the note and give this to the Band Directors. Current fundraiser account information is updated regularly.
•Fundraiser account funds may only be used specifically for RHS Band fees.
EXAMPLES:
RHS Band trip fees/costs, marching band fees, field trip fees, school-owned instrument rental fees, percussion use fees, school-owned uniform dry clean fees, piano accompanist fees, reeds, valve oil and all-state or honor band fees.
•Fundraiser account funds may not be transferred to another student.
•Fundraiser account funds may not be redeemed for cash.
•Any fundraiser account fund balance – after a student has graduated or discontinued their participation in RHS Band will go to the RHS Band General Fund.
•Students who wish to use any funds in their Fundraiser Charms Account to pay any RHS Band fee must write a note stating a specific amount to be used for a specific purpose, and give this note to any Band Director.
•Ultimately - the RHS Band Fundraiser Charms Accounts are under the jurisdiction of the RHS Principal and ISD 196 School Board - and they retain the right to make any and all final decisions about retaining and dispersing any and all funds from the RHS Band Fundraiser Charms Accounts.


Fundraising Calendar:
Year-round ongoing fundraiser - and the BEST fundraiser:

Scrip

for more information about Scrip - Click Here
July/August: Ad Book Sales - Rosemount Marching Band Festival
September: Rosemount Marching Band Festival Silent Auction
October/November: Citrus/Fruit Sale
October/November: Gift Wrap, Cheese, Sausage Sale
January/February: Cookie Dough Sale
March: Applause-O-Grams at Band Concert

May: Band Garage Sale
Specific materials are distributed to each Band member at the time of the sale. Other fundraisers are scheduled on a need/interest basis. Parent and student volunteer help is needed to coordinate and handle logistics for each fundraiser.